---
Greeting from Chairman
Update August 29, 2014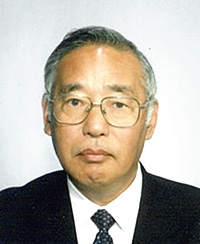 Hiro Hashimoto
It is a great honor to accept the nomination as the third president of SSIS (Society of Semiconductor Industry Specialists)
SSIS is a unique group focusing on overall semiconductor devices, manufacturing materials and equipment. Each member has strong semiconductor industry background with "network of network" as the core energy of our activity.
We admit the market share of recent Japanese semiconductor products has declined to 18% compared to the peak(1988), 51%. However, the sales of Japanese semiconductor products are 5B$ per year. Sales amount of semiconductor end users is 100 times of semiconductor sales per year.
This is a big asset for a country like Japan with such little natural resources. SSIS work together with many semiconductor related organizations. We support each other and cooperate where ever possible, for the mutual benefit.As for more energizing activity, the association has started Stap (SSIS Talent Promotion). Your experiences and wisdoms are indispensable for further success.
The first president of SSIS was Mr. Kawanishi, followed by Dr. Makimoto.Throughout 15 years history, the association has made great achievements:
Expanding membership both with indivisual and corporation,,
Set up virtual Museum of Integrated Semiconductor History(2009)
Dr. Makimoto was the recipient of Global IT Award from the Republic of Armania.(2013)
I am determined to follow the railroad of the two predecessors' profound contribution to SSIS, and keep on expanding the potential. I sincerely appreciate your support and cooperation to make this possible.
With gratitude,Hiro Hashimoto